Ute Trail Hike in Rocky Mountain National Park
September 11, 2022 @ 8:00 am

-

3:00 pm

Intermediate | Hike – Explore Rocky Mountain National Park as the aspens begin to change colors en route on the Ute Trail! Event Overview Skill Level: Intermediate to Advanced Event Type: Hike About the event: This out and back hike…

Book Now
More Info
Intermediate | Hike – Explore Rocky Mountain National Park as the aspens begin to change colors en route on the Ute Trail!
Event Overview
Skill Level: Intermediate to Advanced
Event Type: Hike
About the event: This out and back hike will take you downhill in Alpine Meadows for the first half and then get your heart pumping for the return to the alpine visitor center on the way home. On this high-altitude trail you will be surrounded by beautiful vistas, all the time. A series of pristine ponds in and around Forest Canyon Pass (around halfway down) are worth a stop, easily captured in photos with steep Forest Canyon and the 12,000-foot peaks of the continental divide beyond. To the northwest, the snowy peaks of the Never Summer Range glimmer in the distance on a sunny morning or afternoon. This is a great high alpine hike for anyone who wants to spend some time above tree line.
FAQs
Where to Meet: We'll meet at 8 am at the Kauwuneeche Visitor Center, then be shuttled to the trailhead. We'll return to the Visitor Center for your cars after. Please plan to be at the parking area 5 minutes before your scheduled start time.
Do I Need a National Parks Pass or Reservation Entry Time? No.
Distance & Elevation? 9 miles, 950′
What to Bring: We highly recommend that you wear or bring warm layers and a rain coat. Even in the summer, it can get cold at elevation. Hiking boots or shoes are required. Plan to bring a backpack with at least 1-2 liters of water for each participant, as well as lunch and snacks.
Whats Included? A guided hike through the rocky mountains, ice cream and a coffee to recharge afterwards!
Gratuity: We are often asked if it is appropriate to tip our guides and what a reasonable amount might be. We always come back to the belief that recognizing excellent service is a personal matter. If you feel your guide has provided an exceptional experience, tips are encouraged – and welcomed – at the end of the tour. An appropriate amount for this hike would be $20 per person.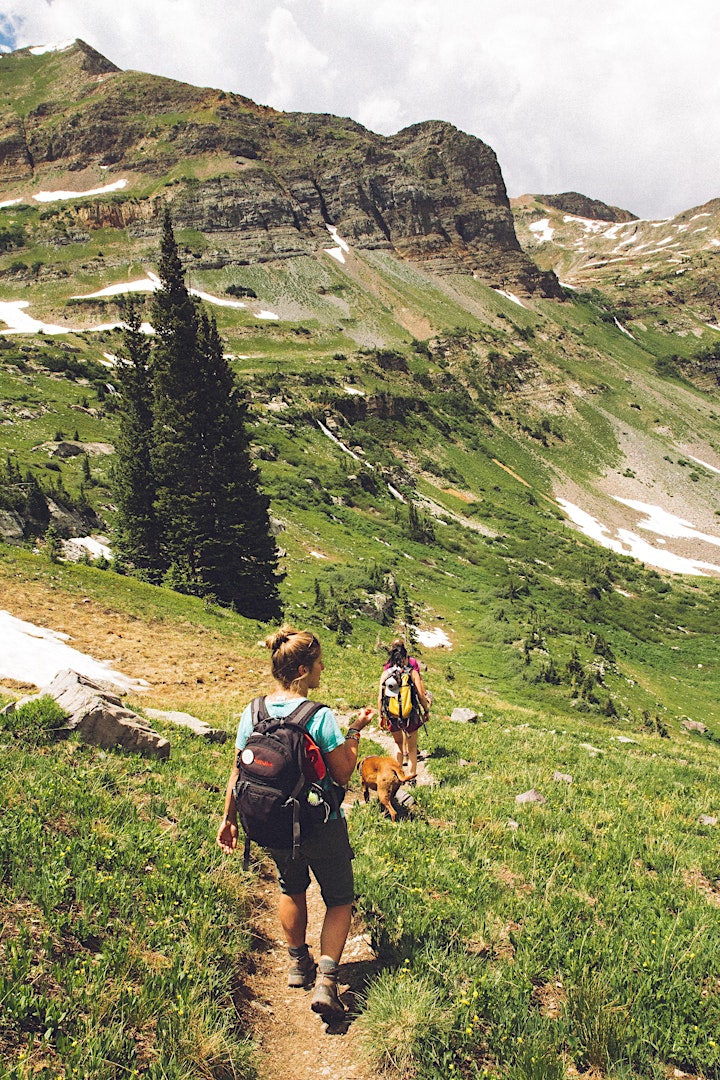 Related Events