Forest Bathing in Golden Gate Canyon State Park
August 18 @ 6:00 pm

-

8:30 pm

Beginner | Wellness – Join Gravity Haus and special guest Becky Mickletz as we enjoy the art of forest bathing, grounding/earthing + hiking. About the Event: Health isn't just what we eat but what we think, say and do. As […]

Book Now
More Info
Beginner | Wellness – Join Gravity Haus and special guest Becky Mickletz as we enjoy the art of forest bathing, grounding/earthing + hiking.
About the Event: Health isn't just what we eat but what we think, say and do. As we have all been pushed more into the digital space, it is incredibly important to be aware of how our headspace is impacted and how we can make more room for the good stuff! And what better place to start than our own backyard of CO?
Join us for a very special event where we will practice mindfulness as we hike Golden State Canyon Park's 3.8 mile Horseshoe Trail. During and after the hike, we will practice and discuss:
Forest Bathing – In 1982, the Japanese Ministry of Agriculture, Forestry, and Fisheries created the term "forest bathing" or "absorbing the forest atmosphere." The practice encourages people to simply spend time in nature — no actual bathing required. It was this way to get urban stressed out people to unwind and open up all 5 senses.
Grounding / Earthing – Reconnection with the Earth's electrons has been found to promote intriguing physiological changes and subjective reports of well-being. Earthing (or grounding) refers to the discovery of benefits—including better sleep and reduced pain—from walking barefoot outside or sitting, working, or sleeping indoors connected to conductive systems that transfer the Earth's electrons from the ground into the body.
Facts and benefits of the "Wood Wide Web"
We will be walking up the Horseshoe Trail to Fraser Meadow. Learn more about the trail we chose here.
About Our Host: Becky Mickletz, founder of Remickz Marketing, specializes in brand strategy and design. Originally from a small town in Pennsylvania, she spent 6 years in Los Angeles working with music and events, and now resides in Denver, CO. She quickly saw and experienced the toll running a business took on her mental health and was determined to help break the stigma and talk about it in a variety of fields. She became certified in Mental Health First Aid and speaks on maintaining a healthy mental state in a busy working world by providing tangible tips and tricks enveloping all aspects of health.
Important Notes
Golden Gate Canyon State Park has very little service. Make sure to download your directions so you don't get lost we will be meeting in the parking lot trailhead here.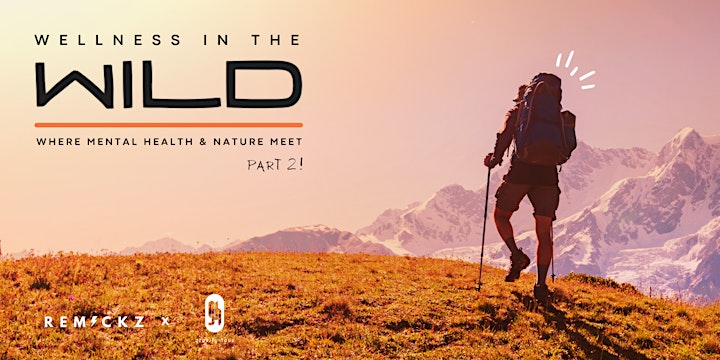 Related Events