Winter Hut Trip: Backcountry Trek to Peter Estin – All Skill Levels
March 20 @ 9:00 am

-

March 22 @ 3:30 pm

Join us for this trek to the stunning Peter Estin Hut, where clear views of the Elk and Williams mountains await. All skill levels welcome! About Gravity Haus Overnight Experiences Gravity Haus creates best-in-class experiences that welcome our community to…

Book Now
More Info
Join us for this trek to the stunning Peter Estin Hut, where clear views of the Elk and Williams mountains await. All skill levels welcome!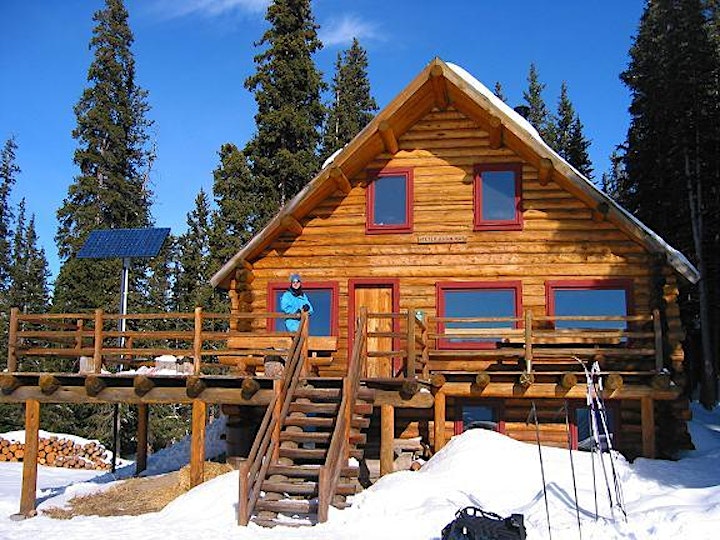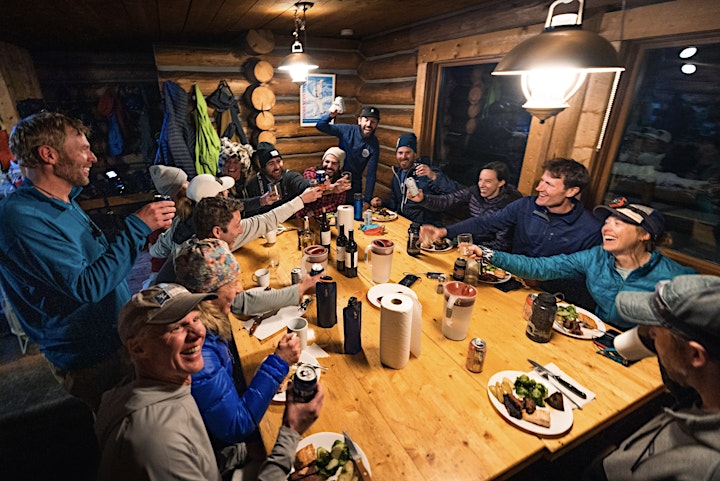 About Gravity Haus Overnight Experiences
Gravity Haus creates best-in-class experiences that welcome our community to spend time in reverence of the great outdoors, where you'll embrace your inner adventurer, disconnect from the grind of daily life, and develop relationships with your fellow Gravity Haus members as you create memories outside, together.
About This Trip
Join us for this trek to the stunning Peter Estin Hut, where clear views of the Elk and Williams mountains await. Our partners at Paragon Guides will take you on a once-in-a-lifetime journey to this special hut that was originally owned by the New Yorker Cartoonist and author of "Skiing the American Way" for which this hut was named after.
Value of This Trip
Gravity Haus members receive a massive discount off of the public pricing. $695 for our members, $950 to the public.
In addition, Gravity Haus will be providing elevated dinners each night from Slope Room. These specially-created menus are not available to the public.
FAQ
What Are We Doing? There will be the option for skiing, but the majority of the trip will be spent ski-touring, advanced split-borders welcome!
Skill Level: All skill levels welcome.
Group Size: 12 plus 2 Paragon Guides and 2 Gravity Haus Hosts
Pre & Post-Hike Accommodations: We encourage you to use your discount at Gravity Haus Vail to stay overnight Sunday or Wednesday. Simply open your app to book!
Where Do I Leave My Car? At the Trailhead – we will provide exact details upon booking.
What Do I Pack? A thorough packing list will be provided after booking.
Can My Dog Come? Not on this trip!
Is There Any Avalanche Danger? The team at Paragon Guides scouts out the best conditions and assess avalanche danger and other potentially dangerous conditions that may not be evident to the untrained eye. You're in great hands with them.
Itinerary
2 Weeks Prior
Virtual pre-trip orientation meeting, where you'll "meet" with your guides, fellow trekkers, and review all details in preparation for your trip.
Monday, March 20
9 AM – Meet at trailhead for introductions and gear review
~9:45 AM – Tour up to The Peter Estin Hut – expect to cover 5.5 miles with 2,200′ of elevation gain via the Iron Edge Trail
Option for powder skiing around the hut this evening.
Apres and dinner from Slope Room
Lunch, apres and dinner provided
Tuesday, March 21
Breakfast at the Hut
Ski/ Snowboard Objectives*: Prospect Peak or Charles Peak depending on weather and snow conditions. Note that this trip will be open to all levels, so people will have the choice to spend the day at the hut or embark on our ski objective for the day.
Lunch on the trail
Apres and dinner from Slope Room
Breakfast, lunch, apres and dinner provided
Wednesday, March 22
Breakfast at the hut
Descent down Iron Edge Trail or Hat Creek Road, depending on skill level
Lunch on the trail
2-3 PM: Arrival back to vehicles
Breakfast and lunch provided
*Tuesday's Objectives In Detail
Prospect Peak from the Peter Estin Hut
– Difficulty: Intermediate
– Time: Several hours to a half day
– Distance: 1 mile round trip
– Gain: 640 feet
Charles Peak and Fools Peak from the Peter Estin Hut
– Difficulty: Intermediate/Expert
– Time: Several hours to a half day
– Distance: Charles Peak, 1 1/2 mi., Fools Peak, 6 1/4 miles
– Gain (roundtrip): Charles Peak, 950 feet; Fools Peak, 3,000 feet
Trip Package Includes
Paragon Professional Guides (6:1 maximum guide to attendee ratio)
Transportation from designated meeting place (Copper Mountain) to the Trailhead
Food as listed above
Beer (not too many, no one wants a hangover at altitude; BYO if you're able to carry it)
Lodging as listed above
Trip Package Does Not Include
About the Peter Estin Hut
The Peter Estin Hut is located in a clearing on a timbered saddle just northwest of Charles Peak (12,050 feet), with a clear view of the Elk and Williams mountains to the south. Centered in a vast forested area, the hut provides access to myriad trails, dirt roads, and one alpine ridge.
Built in 1985, the Peter Estin Hut was the third publicly funded hut added to the 10th Mountain Division system. This hut represents the "standard" for early 10th Mountain Huts. It stands two stories high, with a commodious deck jutting from the front door. Plenty of glass faces the sunny southern views toward the Elk and Williams Ranges, where a trail descends to Lime Park, making a beautiful connection to the Gates Hut and the Upper Frying Pan Valley. The Estin Hut is also linked by trail north to the Polar Star Hut.
Funds were donated by the Estin family in memory of Peter Estin, who attended Dartmouth College, where he was a member of the ski team from 1944 to 1947. Later, Peter Estin brought his skills to Sugarbush Valley in Warren, Vermont where he was director of the ski school. During summers up north, Peter preferred winters down south where he served as director of the ski school in Portillo, Chile. His dream to start a ski school at Aspen Highlands was beginning to become a reality when Peter died in 1962.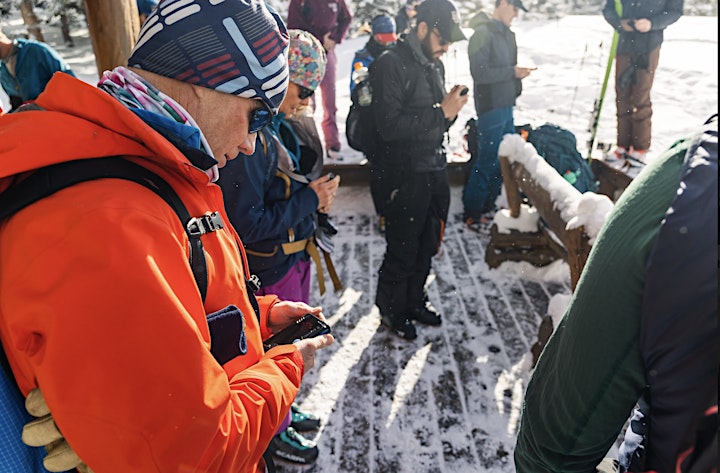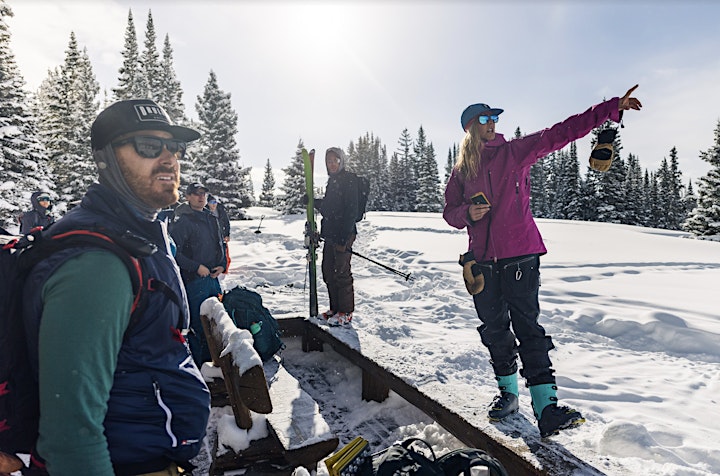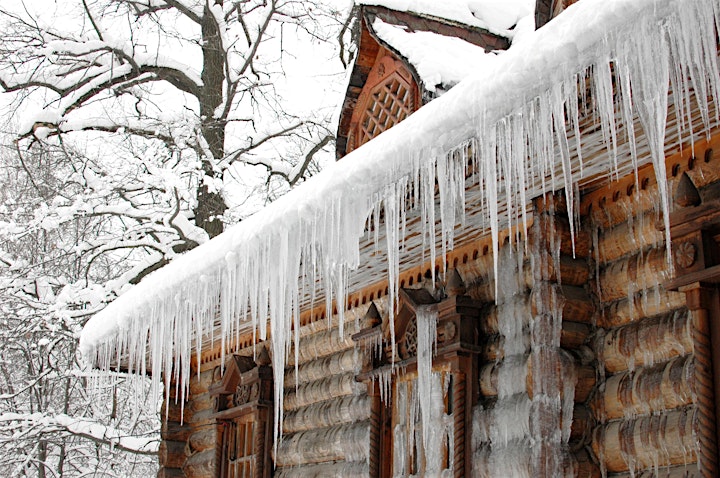 Related Events