Sunrise Trail Run or Hike with Rowdy Mermaid: Apex West to Enchanted Forest
October 15, 2021 @ 6:30 am

-

8:30 am

Intermediate | Adventure – Join Dryland Coach Amy P for a gorgeous morning trail run/hike in Golden, followed by Rowdy Mermaid kombucha! Event Overview Skill Level: Intermediate/Advanced Event Type: Adventure About the Event: Let's kick Friday off right on a…

Book Now
More Info
Intermediate | Adventure – Join Dryland Coach Amy P for a gorgeous morning trail run/hike in Golden, followed by Rowdy Mermaid kombucha!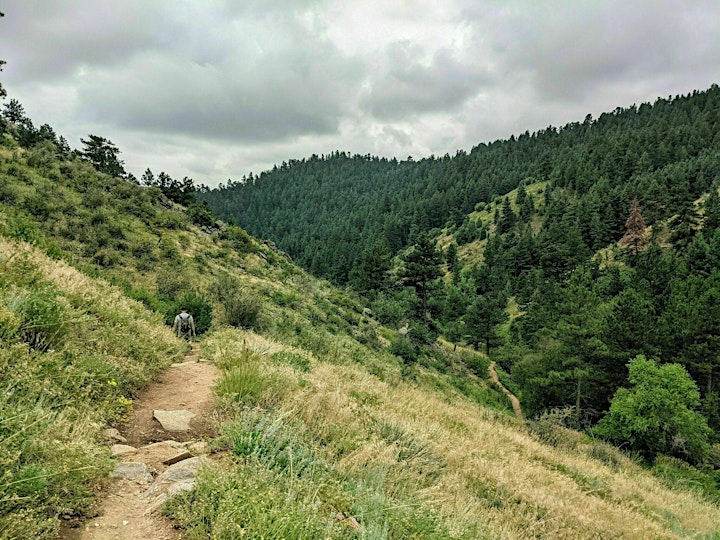 Event Overview
Skill Level: Intermediate/Advanced
Event Type: Adventure
About the Event: Let's kick Friday off right on a gorgeous fall morning trail run or hike! We'll rendezvous right before the sun wakes up, then hit the 3.5 mile trail through gorgeous Aspen forests as it starts to rise. Learn more about the trail we chose here.
Choose you own pace – hiking or running – whatever you feel most comfortable doing! Coach Amy will lead the runners, and Claire from the events team will take the hikers!
After the ride, we'll crack some kombucha from our friends at Rowdy Mermaid to hydrate before heading off to close out the week strong!
FAQ:
What time do we meet? 6:30 am! Sunrise is 7:11 am, so we'll get started right before so we're on the trail for the sunrise!
What should I bring? A headlamp, trail shoes, light jacket and water.
Can I bring my pup? You sure can!
Where do we meet? Apex West/Enchanted Forest Trailhead – 196 Lookout Mountain Rd, Golden, CO 80401
Who can attend? This event is open to members & their non-member guests!