Introduction to Backcountry Skiing and Après Tailgate
December 16 @ 1:30 pm

-

4:00 pm

Beginner|Adventure- Join us to discover the basics of skiing in the backcountry! Learn about the gear, how to use it and put it to the test! Event Overview Skill Level: Beginner Event Type: Adventure, Backcountry Ski About the event: Ever…

Book Now
More Info
Beginner|Adventure- Join us to discover the basics of skiing in the backcountry! Learn about the gear, how to use it and put it to the test!
Event Overview
Skill Level: Beginner
Event Type: Adventure, Backcountry Ski
About the event: Ever thought about ski-touring but have no idea where to begin? Did you just buy your first backcountry ski set-up and you are unsure how to use the equipment? Did you notice Haus Quiver has backcountry gear available but you are hesitant to try it ? Then this is the perfect event for you! Join Cynthia Johnson for an afternoon at Meadow Mountain. We will be starting from square one (this event is intended for those who are truly beginners); learning how the gear functions and some basic backcountry awareness information and etiquette. We will go for a short ski tour (2-4miles MAX) and finish the day with tailgating après in the parking lot.*
*Weather dependent. May have to head back to GH Vail for après.
FAQs
What's Included? An educational and hands-on teaching of skiing in the backcountry!
What to Bring? Make sure to bring your own backcountry gear setup (or reserve gear from Haus Quiver), wear lots of layers, bring a backpack, poles, backcountry skis, skins, boots and plenty of water!
This is a members only event*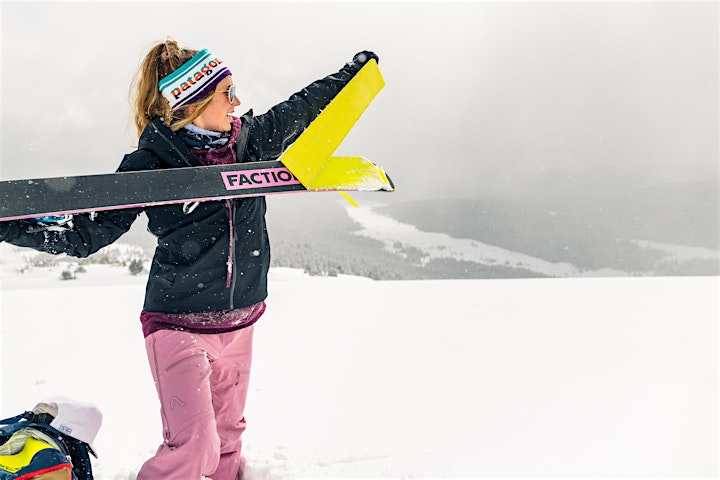 Related Events