Holiday Supper Club and Wine Journey at Voghera
December 15 @ 6:00 pm

-

10:00 pm

Social | Culinary – Join us for a night of spectacular italian food, wine and great company at Voghera Ristorante! Event Overview Skill Level: Social Event Type: Culinary About the Event There's no better way to build community than to…

Book Now
More Info
Social | Culinary – Join us for a night of spectacular italian food, wine and great company at Voghera Ristorante!
Event Overview
Skill Level: Social
Event Type: Culinary
About the Event
There's no better way to build community than to break bread together, so we've created a rotating monthly Supper Club in the Front Range, where members and their guests will meet over menus paired with libations.
About the Experience
We will be headed back to the fan-favorite restaurant Voghera for a delicious night of Italian food and wine and great company! This will be a 4-course meal inspired by the chefs at Voghera and each meal will be perfectly paired with an outstanding Italian wine.
Menu
1st Course: Insalata di Finocchi & Arance + Gavi
2nd Course: Risottino della Manma: Arborio rice simmered with mushrooms, Gorgonzola and sausage, topped with truffle olive oil + Pinot Nero (hometown Pinot Noir, medium body but with typical fruitiness of Pinot noirs)
3rd Course: Agnello al Miele: lamb chops drizzled with honey and Italian herbs + Montepulciano d'Abruzzo (robust red wine with strong tannins and spicy finish)
4th Course: Tiramisu + Sangue di Giuda
Important Notes
What's Included? A 4-course meal and wine pairings.
Responsible Drinking: Please consider designating a driver if you plan to imbibe!
Can I Bring a Friend? Yes! You must register your plus one for them to have a seat.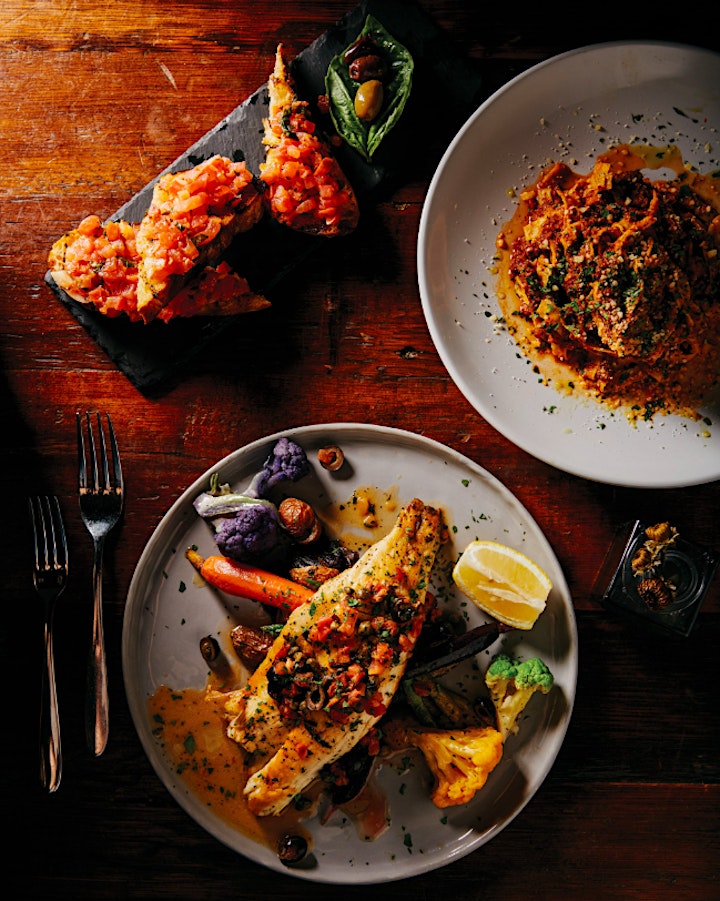 Related Events